The Callouts are a pop-punk influenced, female-fronted rock band from Providence, RI. Their sound has been described as "a power trio with too many members" and "when Gwen Stefani had a one night stand with modern Green Day". Their live show brings enough rock and vocals to satisfy the casual onlooker as well as the guitar-lick loving scenester.
Missa (singer), Mike (guitarist) and Drew (guitarist) are all former members of The Jesse Minute. Dan joined up on drums, the infamous Six Star General and Coma Coma drummer. Our new lineup was solidified with David joining on bass. The band writes songs as a group, so don't expect a singer-songwriter ballad on their next album.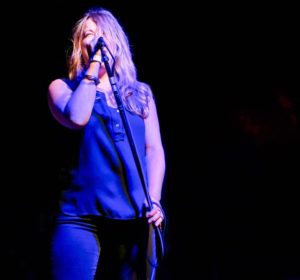 Albums/EPs:
New Album – January 2019?
Check Your Friends – October 2106
Get in touch, or creep on us:
info@thecalloutsband.com
The Callouts on facebook
The Callouts on youtube.com
The Callouts on instagram
The 7 song EP "check your friends" is available on bandcamp.com, digital version for $5 or digipak CD for $7 with free stickers.
Listen or buy now at bandcamp.com
Or get it on iTunes and Spotify
released October 21, 2016
© 2016, all songs written by The Callouts
Produced by Richard Marr and The Callouts
Recorded, mixed & mastered by Richard Marr at Galaxy Park Studios, Watertown MA, May 2016